About us
"MDM Print" was founded in 1997 by a group of Russian businessmen. New modern history of the company began in 2004, when the company was purchased by foreign investors. In the period from 1998 to 2004, the company was located in "Lenizdat", the leased publishing and printing complex. In 2004, the new owners decided to open up their own printing complex in Vsevolozhsk.
"MDM-Print" is the largest enterprise in the printing industry. The main activity of the company is based on modern offset printing technologies.
]"MDM-Print" provides a full range of activities, including pre-press, web printing and sheetfed, finishing and delivery of finished goods to our customers. "MDM-Print" is a member of the Guild of Press Publishers and Leningrad Regional Chamber of Commerce.
"MDM-Print" is one of the largest employers in Vsevolozhsk. The company provides more than 300 jobs. The company "MDM-Print" is actively involved in sports activities of Vsevolozhsk. In 2014 "MDM-Print" team took the second place in the VIII Games of Vsevolozhsk.
The company conducts tours for pupils and students of various educational institutions of Vsevolozhska and St. Petersburg. The company is always open to the mass media, and welcomes representatives of various media.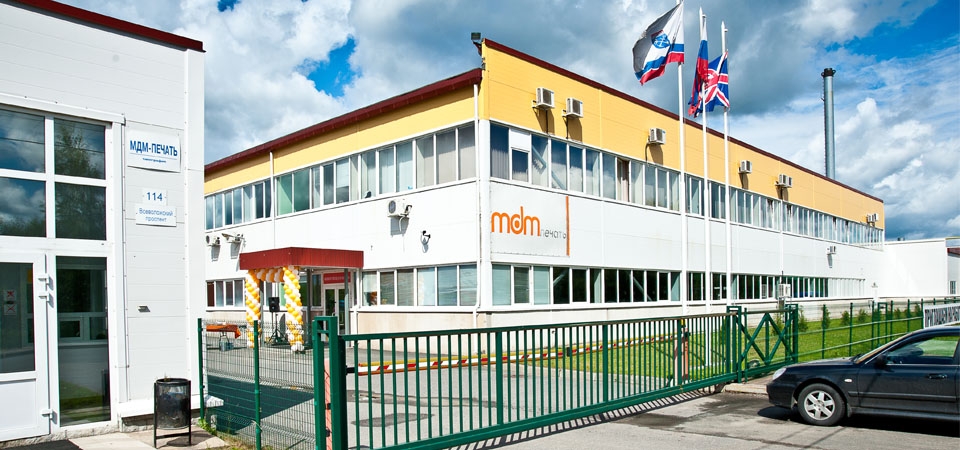 Directorship